DIGITAL EVENT SESSIONS
---
Labour Saving Innovations
Wednesday, February 3, 2021
Noon to 1:30 PM (AST)
Automation is changing the face of food production and processing. To illuminate what's on the horizon, join Alastair Trower and the team at Enginuity for an inside glimpse into their Halifax-based robotics company. The kick-off to the Digital Event Series is moderated by Paul Richards, Regional Manager for the Annapolis Valley/South Shore for Innovacorp. Panelists include Jeff Mullen, Director of Enterprise Development for Atlantic Canada Opportunities Agency and Dustin Swinkels, an adopter of sustainable automation at his dairy operation Afton Hills Farm. Kimberly Stokdjijk, Chair of the Agriculture Technician Trade Advisory Committee, will profile the Nova Scotia Federation of Agriculture's new Agriculture Technician program.
MODERATOR
Paul Richards, Innovacorp
PANELIST
Alastair Trower, Enginuity
Dustin Swinkels, Afton Hills Farm
Jeff Mullen, Director, Enterprise Development, Atlantic Canada Opportunities Agency (ACOA)
Kim Stokdijk, Nova Scotia Farm Technician Apprenticeship Program
---
Consumer Trends in Agriculture
Wednesday, March 31, 2021
Noon to 1:30 PM (AST)
Retailers, the Perennia Innovation Centre, the Nova Scotia Department of Agriculture and Taste of Nova Scotia join forces to give one-of-a-kind insights on the latest consumer trends. Hear from producers who've made the retail journey, learn what's trending – and how to prepare for success within a fast-paced and ever-changing retail market.
MODERATOR
Peter Chapman, SKUfood
PANELIST
Emily Page, Perennia
PDF Presentation now available
Patrick Kelly, Perennia
PDF Presentation now available
Troy Lenihan, Director CI and Operations, Eden Valley Poultry
PDF Presentation now available

Michael E. LeBlanc, Founder & President, M.E. LeBlanc & Company Inc.
SESSION SPONSOR
---
Women in Agriculture – Celebrating Women's Leadership in Agriculture
Wednesday, April 7, 2021
9 AM to 10:30 AM (AST)
Take part in an exhilarating discussion on women in agriculture that begins with a welcome from Canada's Minister for Agriculture and Agri-Food, the Honourable Marie-Claude Bibeau and Nova Scotia's Minister of Agriculture, the Honourable Keith Colwell. Faith Matchett of Farm Credit Canada will moderate a panel of Nova Scotia women entrepreneurs and innovation leaders who will bring their unique perspectives on entrepreneurship, leadership, and the importance of mentorship to the table. For participants, this must-attend event offers unique insights on creating opportunity and changing our vocabulary about what it means to be a woman in agriculture.
SPECIAL GUESTS
WELCOME
Canada's Minister for Agriculture and Agri-Food, the Honourable Marie-Claude Bibeau
Nova Scotia's Minister of Agriculture, the Honourable Keith Colwell
GREETINGS
Kody Blois, M.P. Kings-Hants
Lauren Peters, Canadian Agriculture Youth Council

MODERATOR
Faith Matchett, FCC
PANELIST
Cathy Munro, Bramble Hill Farm
Shivani Dhamika, Shivani's Kitchen
Martha Casey, Volta Labs
Samantha Iannetti, Tuckamore Homestead
---
Climate Change Adaptation Leaders
Wednesday, April 14, 2021
Noon to 1:30 PM (AST)
The realities of climate change are rapidly creating the need – and the opportunity – to address issues like soil and water management in new and innovative ways. Hear from thought leaders from a wide range of sectors about their action plans for adaption through innovation.
MODERATOR
Dr. David Burton, Dalhousie University
PANELIST
Dean Manning, Manning Family Farm
Greg Gerrits, Elmridge Farm
Teric Greenan, COO and Founder, Nexus Robotics
Richard Levy, Christmas Tree Producer
SESSION SPONSOR
---
Second Annual Minister's Awards of Excellence for Agriculture
Tuesday, April 20, 2021
 1 PM to 3 PM (AST)
Hosted by the Honourable Keith Colwell, the awards recognize the brightest lights in agriculture in a dozen categories – from young entrepreneurs to market development and innovation champions, to lifetime achievers and much more. Join us for a dynamic virtual event, co-hosted by Saltscapes, that celebrates the knowledge and commitment of Nova Scotia producers.
MODERATOR
Janice Lutz, Lutz Family Farms
SESSION SPONSOR
---
Entrepreneur Forum: Staying Resilient in Challenging Times
Wednesday, April 28, 2021
Noon to 1:30 PM (AST)
Food processors, local food and wine purveyors, greenhouse operators and food tech companies come together in this revealing forum to spark a lively discussion on the many challenges Nova Scotia agriculture-based companies have navigated in recent years. Along the way, panellists will explore how they've built a loyal customer base and created market demand for their products.
MODERATOR
Nicholas Bell, Nova Scotia Farm Loan Board
PANELIST
Brian Allaway, General Manager, Coconut Goodness Food Products
Chef, Jason Lynch, Le Caveau and the Black Spruce 
Joseph Crocker, Owner and Chef, Peasant's Pantry
Michael Lightfoot, Lightfoot and Wolfville Vineyards
Sean Pindar, CEO and Co-Founder Foodbyte Inc.
SESSION SPONSOR
This session is still available to sponsor. Learn more.
SPEAKERS
---
Labour Saving Innovations
MODERATOR
Paul Richards
Innovacorp
Paul Richards is the sector lead for Agri-technology for Innovacorp, Nova Scotia's early–stage venture capital organization. Paul focuses on enabling knowledge-based companies to accelerate their technologies' commercialization and create a dynamic high-growth entrepreneur culture in Nova Scotia.  
Since taking on this role, Paul has worked to establish a growing ecosystem in Atlantic Canada capable of growing venture grade companies for the Agri-tech sector. His portfolio of early–stage start-ups has raised over $50 million dollars.  
In addition, Paul serves as a Director for Bioenterprise, Canada's leading national Agri-tech accelerator, where he advises companies from across the country on commercialization and raising investment. He is also a founding member of the Nova Scotia Innovation Hub, a public/private consortium design to transform the bio-economy. 
PANELIST
Alastair Trower
Enginuity
Alastair 'Alf' Trower was born in Cheddar, England, home of the famed cheese! He studied geology in London with field trips throughout England, Wales, Scotland and North Africa. After studying geology in London, when employment prospects in geology were hard to come by, he took an opportunity to work as a gaucho on a 15,000–acre cattle ranch in the Patagonian Andes.
Returning to the UK in 1992, he started working IT in the finance industry, moved quickly into computer software sales and ended up in a global marketing role. He moved to France in 2004, restored a rural watermill and provided a rural upbringing for two children. In 2005 Alf took a position with Welaptega Marine, an Oceans Technology company based in Halifax. The highlight of this time was running one of the many responses to the BP Macondo/Deepwater Horizon oil spill. The company was asked to use their underwater photography and 3D imagery to capture information 2,400m below the sea to provide answers to BP and Transocean as they attempted to secure the wellhead and assess the damage caused by the accident. The wellhead data that allowed the well's eventual sealing came from a 15 person business in Halifax.
In 2014, Alf joined local engineering firm Enginuity. Focused on solving complex engineering problems for producers and manufacturers in the Maritimes, designing new products for entrepreneurs and commercializing their own ideas, Enginuity is quickly becoming a local powerhouse, employing graduates, attracting overseas talent and helping businesses remain competitive through automation and robotics.  
Alf volunteers on the Executive of Halifax Search and Rescue loves to cook with local ingredients, keeps chickens and collects antique maps.
Dustin Swinkels
Afton Hills Farm
Dustin Swinkels operates Afton Hills Farm in Antigonish County. This third–generation dairy farm consists of 270 milking/dry cows, 130 replacement heifers and 800 acres of cropland, which grows alfalfa/grass forage and corn silage. The farm is constantly evolving, looking for new ways to grow and gain efficiencies. Dustin recently oversaw the design and construction of a new 78,000 square foot dairy facility that utilizes some of the most modern technology worldwide. Before returning home to Afton Hills Farm, Dustin worked as a civil engineer on various projects throughout western Canada. Dustin holds a Bachelor of Civil Engineering from Dalhousie University.
Jeff Mullen, CPA, CA
Director, Enterprise Development
Atlantic Canada Opportunities Agency (ACOA)
Halifax, NS
Jeff Mullen has worked with Atlantic Canadian businesses for over 30 years. He began his career as a Chartered Accountant with Coopers & Lybrand and joined the Atlantic Canadian Opportunities Agency (ACOA) in 1993. Jeff has worked with businesses from a range of sectors, including manufacturing, ocean technology, ICT, and resource industries, helping them establish, expand and improve productivity and profit margins. Jeff has been the Director of Enterprise Development for ACOA Nova Scotia since 2005 and, along with his team, manages an annual program budget in excess of $50M.
Kim Stokdijk
Nova Scotia Farm Technician Apprenticeship Program
Kimberly Stokdijk is the Chair of the Farm Technician Trade Advisory Committee who, along with other industry experts, has worked to provide industry direction and technical guidance for the development of a newly designated trade and training program through the Nova Scotia Apprenticeship Agency.  Kimberly will be presenting the work of the Trade Advisory Committee and Nova Scotia Apprenticeship Agency's Working Group, the current status of this new training program and opportunities for farms and government to participate in the launch of the program. Kimberly also has extensive experience with the Seasonal Agricultural Worker Program and the Temporary Foreign Worker Ag Stream Program. She is also past chair of the NSFA's Labour Committee and is familiar with the myriad issues facing farm labour. 
Kimberly owns and operates Stokdijk Greenhouses Ltd with her husband Tim. Their third-generation, 5–acre hydroponic greenhouse operation is a key supplier of tomatoes, cucumbers and peppers in the Atlantic Region. Their farm focuses on high–quality produce, application of technology and sustainable farming practices as stewards of both the environment and their relationship with industry and consumers. Along with her experience on the farm, she has served the industry through her work on the Nova Scotia Federation of Agriculture's Executive and other committees. Kimberly also holds a Master's Degree in Education specializing in Technology Integration. She has over 15 years of experience as an educator, bringing these skills to bear on the farm and through industry initiatives.   
---
Consumer Trends in Agriculture
MODERATOR
Peter Chapman
Retail marketer, author, speaker & consultant
SKUfood
Peter Chapman understands the Canadian food industry. More importantly, he understands where it is going. Our industry is changing fast, and Peter is committed to helping producers and processors understand their customers and consumers. Peter's experience includes both sides of the desk. Prior to working with suppliers and launching SKUfood, Peter worked for 19 years with Canada's largest food retailer, Loblaw. Peter is the author of A la cart and has provided food industry insights to Canadian Grocer, The Globe & Mail, Maclean's magazine and Canada AM.
SKUFood develops strategies with suppliers in the food industry to set them apart, grow sales and deliver a bottom line. We have specialized and unique food industry experience, including but not limited to business and strategic planning, the retail environment, sales and marketing, online training, new product launches and getting items listed. Peter has also delivered conference keynotes and workshops for the private sector, agri-food businesses, industry associations and government agencies. Peter is the national President of the Canadian Association of Professional Speakers in 2021.
Audiences and clients benefit from practical and entertaining insights into the food industry and ultimately get more products in the shopping cart.
PANELIST
Emily Page
Food Scientist, Perennia Food and Agriculture Inc.
Emily Page is a food scientist with Perennia Food and Agriculture. As a food scientist, Emily assists clients in developing food products with processes such as recipe formulation development, commercialization scale-up, nutritional labelling and shelf-life determination. Emily works heavily with Perennia's agri-food funding program in client outreach and resource development. She is involved in creating many of Perennia's product development resources such as fact sheets, videos and webinars. 
Before joining Perennia, Emily graduated from the University of Guelph with a Bachelor's in Food Science. In her undergraduate program, she obtained 2 years work experience in a variety of positions such as quality control, regulatory, research assistantship and product development. Emily also completed a Certificate in Business with the University of Guelph, which helps her understand business decisions, cost evaluation and marketing plans that may affect client decisions throughout the food product development process. 
Michael E. LeBlanc 
Founder & President, M.E. LeBlanc & Company Inc. 
Michael is the Founder & President of M.E. LeBlanc & Company Inc and a Senior Advisor to the Retail Council of Canada as part of his advisory and consulting practice. He brings 25+ years of brand/retail/marketing and eCommerce leadership experience and has been on the front lines of retail industry change for his entire career. He has delivered keynotes, hosted fire-side discussions with C-level executives and participated on thought leadership panels worldwide. 
Michael is also the producer and host of a network of leading podcasts, including Canada's top retail industry podcast, The Voice of Retail, plus the Remarkable Retail with author Steve Dennis, Global E-Commerce Tech Talks and The Food Professor with Dr. Sylvain Charlebois, all available on Apple, Spotify, Amazon and all major podcast platforms.
Patrick Kelly
Perennia
Patrick Kelly is the Buy Local Development Officer for Perennia and the Nova Scotia Department of Agriculture. His work on the Buy Local marketing team over the past year has contributed to the development of effective marketing initiatives aimed at creating a recognizable brand for Nova Scotians to feel confident in their decisions when purchasing high quality, locally grown and produced, Nova Scotia food and beverages. In partnership with Taste of Nova Scotia, the "Get Your Hands on Local" program is growing substantially in its reach and recognition throughout the province.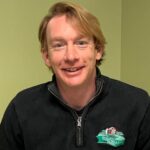 Troy Lenihan
Director CI and Operations, Eden Valley Poultry
Troy Lenihan is the Director of Continuous Improvement & Operations at Eden Valley Poultry in Berwick, NS. Troy has been with Eden Valley since operations began in October 2012. He grew up in the Valley and now lives in Glenmont with his wife, Amanda, and their two boys.  
Troy started his journey in the poultry business at the age of 21 with Eastern Protein Foods sanitation team and has been involved in the industry for the last 20 years. Along his journey, Troy has taken on many new roles and challenges with Eastern Protein, ACA and now Eden Valley Poultry, all of which provided great learnings to Troy to support his current role. Troy has received his Lean Six Sigma black belt and is a graduate of the Queens Executive Program. He is passionate about putting his Lean Sigma learnings into practice to solve challenges both within the company and everyday life. 
Troy is also involved in the Nova Scotia soccer community both as a coach for the past 11 years and now as the current President of Valley United Soccer Club. He enjoys hiking waterfalls with his family as well as mountain biking. 
---
Women in Agriculture – Celebrating Women's Leadership in Agriculture
SPECIAL GUESTS
Canada's Minister for Agriculture and Agri-Food, the Honourable Marie-Claude Bibeau
The Honourable Marie-Claude Bibeau was first elected as the Member of Parliament for Compton—Stanstead in 2015. 
Minister Bibeau was a manager of international projects and an entrepreneur in the tourism sector prior to being elected to the House of Commons. She served as Minister of International Development and La Francophonie where under her leadership, Canada adopted a Feminist International Assistance Policy. Her commitment to the empowerment of women and girls internationally earned her the World Vision Voice of Children Award in 2019 and the CARE Global Leaders Network Humanitarian Award in 2018. 
In March 2019, she became the first woman in Canadian history to be appointed federal Minister of Agriculture and Agri-Food. In this role, Minister Bibeau works with provinces, territories, and agricultural stakeholders to ensure the well-being of farming families, the prosperity of rural Canada and the protection of our environment. She is committed to ensuring that women and youth are better represented in the functions and decision-making processes of the various agricultural sectors. She also works with international partners to grow agricultural exports while protecting supply management. In June 2019, Minister Bibeau launched the first-ever Food Policy for Canada, which aims to strengthen food security for Canadians and to promote a thriving and sustainable food system in Canada. 
Minister Bibeau is an experienced businesswoman and co-owned a successful tourism business that won numerous awards. She was also the Director of Accreditation for the 2013 Canada Summer Games in Sherbrooke and the Executive Director of the Sherbrooke Museum of Nature and Science. 
Active in her community, Minister Bibeau was the founder and coordinator of the Regroupement des institutions muséales des Cantons-de-l'Est, an association of museums in the Eastern Townships. She was a former board member of Commerce Sherbrooke, Destination Sherbrooke, Animation Centre-ville, and the Société des musées du Québec. She also served as the secretary of the Compton revitalization committee, a member of a strategic planning committee for the regional county municipality of Coaticook, and Chair of the governing board of the Louis-St-Laurent school in Compton. 
Minister Bibeau was born, raised and educated in Sherbrooke. She holds a Bachelor of Science in Economics and a graduate diploma in Environmental Management from the Université de Sherbrooke. 
Nova Scotia's Minister of Agriculture, the Honourable Keith Colwell
The Honourable Keith Colwell is Nova Scotia's Minister of Agriculture and Minister of Fisheries and Aquaculture. 
He was born on a farm in New Brunswick, land his family had worked since the early 1700s. Growing apples and other fruit, their hard work fed his deep appreciation for the dedication that is needed to be successful in farming. 
Keith has owned and operated a manufacturing company for 18 years, giving him a first-hand understanding of the challenges that come with being an entrepreneur. Growing a business taught him the value of innovation and being willing to take risks that can lead to success. 
His family's farming background, and his time as a business owner, motivate him to work with the agriculture and fishery and aquaculture sectors to grow them as economic contributors to Nova Scotia. He is convinced of the bright future that is possible for current and future generations that work within those important industries in rural Nova Scotia. 
Keith was first elected as the MLA for Eastern Shore in 1993 and re-elected in 1998. He became MLA for Preston in 2003 and was re-elected in 2006, 2009 and again in 2013 as MLA for the newly created riding of Preston-Dartmouth. 
In addition to his current cabinet posts, he has previously served as Minister of Fisheries, Minister of Consumer Services and as a member of Halifax Regional Municipal Council.
Kody Blois 
M.P. Kings-Hants 
Born and raised in Kings–Hants, Kody Blois grew up in a working-class household. He understands the priorities of the families who live there and knows what it takes to create new jobs and strengthen our middle class. The first member of his family to attend university, Kody completed degrees from St. Mary's University in commerce and from Dalhousie in law and public administration – which sparked his interest in serving his community. His parents instilled values in him that he carries to this day: the importance of hard work, caring for others and making a difference in any way you can.  
 As a Member of Parliament, Kody has been an active champion for young, rural and Indigenous Canadians. His passions for sustainable development, local agriculture and youth in sport have helped guide his work as a Member of Parliament in representing the diverse voices that live in Kings-Hants. Serving as the chair of the National Liberal Rural Caucus, chair of the Nova Scotia Liberal Caucus and a member of the Parliamentary Standing Committee on Agriculture, Kody is committed to helping our families, working to grow our local economy, creating new jobs and building a better future for people in Kings–Hants. 
Lauren Peters, Canadian Agriculture Youth Council
Lauren is the Community Education Manager with Dalhousie University's Faculty of Agriculture. As Community Education Manager, Lauren leads the Faculty of Agriculture's efforts to raise the profile of agriculture in high schools and communities in the region. Dalhousie Agricultural Campus's Community Education program aims to contribute to the development of sustainable and healthy communities by promoting a broad understanding of agriculture and research to educators, students, community groups and the general public. Lauren was also recently announced to represent Nova Scotia on the newly formed Canadian Agricultural Youth Council, where she advocates for women and youth in the agriculture and food industry. As a consultative body to Agriculture and Agri-Food Canada, the Canadian Agricultural Youth Council (CAYC) is a group of young Canadians providing advice, enabling on-going dialogue on food-related challenges and opportunities, sharing information and best practices, and advising on the strengths and weaknesses of policies and programs affecting the agriculture and agri-food sectors.  
Before joining the Faculty of Agriculture and the Canadian Agricultural Youth Council, Lauren graduated from Dalhousie's B.Ag International Food Business program with dual degrees – Bachelor of Agriculture, Majoring in International Food Business, Dalhousie University and Bachelor of Business Administration, Majoring in International Food Business, Aeres University of Applied Sciences (the Netherlands). Lauren has both worked and volunteered within the agricultural industry for many years. She has also worked with the food and beverage industry. During her years at Dalhousie, Lauren had the opportunity to travel and spent a year abroad in Europe. After returning to campus, she continued to volunteer and work at the Dalhousie Agricultural Campus. Lauren found a passion for the industry at a young age and is thrilled to be able to build the community she has today.  
MODERATOR
Faith Matchett 
CPA, FCMA VP, National Customer Service Centres and Atlantic Operations
Responsible for the overall operations of the National Customer Service Centres and the Atlantic region, Faith joined FCC in 1999 and has held a number of positions. Previous to FCC, she held accounting and controller positions in the construction, mining, printing and agriculture sectors. As a Chartered Professional Accountant (CPA), Faith holds a Business degree and a Masters in Education from the University of New Brunswick. In July 2013, she was awarded the Fellows of The Society of Management Accountants (FCMA) designation. Faith also has a coaching certification from the Hudson Institute and is currently working on a social science doctoral degree from Royal Roads University.
PANELIST
Cathy Munro
Bramble Hill Farm
Cathy Munro owns and operates Bramble Hill Farm in Pictou Co., Nova Scotia.  
Bramble Hill is a greenhouse operation focusing on the year-round production of microgreens that are packaged and marketed as salad mix. Her product is delivered weekly through northern and central NS and found in over 15 retail locations.   
Bramble Hill Farm is bringing a fresh, unique twist on a grocery staple – greens! By identifying consumer challenges like shelf life and boredom with simple lettuce choices, Cathy helps her customers eat and live better every day. "Pile on your daily dose of green." 
Cathy is relatively new to a career in farming, having only established the greenhouse operation four years ago. She left a path in fisheries science to pursue her dream of working in agriculture and entrepreneurship. Balancing the needs of a growing family while starting up a business is no small feat, no matter what the industry, but Cathy found a way to do that while growing Bramble Hill Farm.   
In the last two years, with the assistance of the Small-Scale Accelerator Program and other regional business resources available, Bramble Hill Farm has seen great business growth. The business was awarded New Business of the Year by the Pictou Co. Chamber of Commerce in 2019. Cathy is continuing to grow the business and create partnerships that will strengthen and grow the business into the future.
Samantha Iannetti
Tuckamore Homestead Inc.
Samantha Iannetti owns and operates a small apiary, Tuckamore Homestead, in Unama'ki (Cape Breton Island), Nova Scotia. 
Tuckamore Homestead Inc. also has an online presence via a website, social media platforms (Instagram and Facebook), and an online shop dedicated to home, garden, intentional and purposeful living. Construction is currently underway of a honey processing building and physical home and garden shop at the homestead property. Samantha also runs Tuckamore Foundation, a not-for-profit entity committed to community involvement and capacity building with recent projects focused on increasing opportunities within agriculture for those traditionally underrepresented within the sector, including Indigenous youth and women in general. 
Her educational background includes degrees in Social Work from the University of Victoria and Psychology and Education from Cape Breton University. She also has recently received formal social media training. Samantha spent a decade in Newfoundland and Labrador working in both the social work and education fields before moving home to Cape Breton Island. She has devoted these past few years to leaving the rat-race and creating 'Tuckamore,' the brand and lifestyle for her and her family, dedicated to all things that bring living colour to their everyday lives. Homesteading, beekeeping, holidays, traditions, community work, events and celebrations, 'Tuckamore' is essentially the quest for a more simple, intentional lifestyle. Samantha is a mum to Theodora, her toddler, and is currently expecting her second child, who is due this April 2021. 
During the off (beekeeping) season, you can find Samantha creating seasonal content for the Tuckamore brand, running the online shop, blog, and social media, as well as planning family events and celebrations that coincide with the seasons; the most recent was an outdoor Easter egg hunt for Theodora and her youngest of cousins.  
Samantha hopes to gain an in-depth knowledge of Unama'ki local history over time, and her dream is to someday have her children's book series get accepted for publication.  
Shivani Dhamika
Shivani's Kitchen
Shivani Dhamija is the founder of Shivani's Kitchen – an Indian food processing plant located in Newport, Nova Scotia, where they produce authentic Indian spice blends and ready to use sauces. Products are found throughout Atlantic Canada and the United States, online and on Amazon. Shivani is a member of the Board of Directors for Food & Beverage Atlantic (FBA). She is also the winner of the Canadian Prestige Awards for Indian Food Wholesalers of the Year, was awarded the IWEN Entrepreneur of the Year from ISANS and the DEAN award for diversity, and was nominated for the RBC Canadian Women Entrepreneur Awards. Shivani's products make it easy for food lovers to experience the bold, authentic flavours of India.
Martha Casey
Volta Labs
Martha is Volta's, Chief Executive Officer. 
Volta is one of Canada's largest innovation hubs, located in Halifax, Nova Scotia. Before joining Volta, Martha was the Chief of Staff and Executive Director in the President's Office at Dalhousie. While at Dalhousie, she was also the project manager for Nova Scotia's participation in the MIT Regional Entrepreneurship Accelerator Program. Before Dalhousie, she worked in New York City Mayor Michael Bloomberg's administration over two terms. She has held leadership roles in organizational change, project oversight and economic development. Before joining the Mayor's Office, Martha worked on projects with the United Nations Office of Internal Oversight, the Office of the Public Advocate, and volunteered with a number of organizations aimed at building confidence and competence in girls, supporting new immigrants' entry into the workforce and economic capacity building. Martha holds an MPA from New York University, an LLB from Dalhousie and a BA from Bishop's University.
---
Climate Change Adaptation Leaders
MODERATOR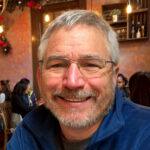 David L. Burton, Ph.D., P.Ag.
Dalhousie University

Dr. David Burton is a Soil Scientist and Professor in the Department of Plant, Food, and Environmental Sciences in the Faculty of Agriculture, Dalhousie University.
Dr. Burton's research examines the role of the soil environment in influencing the nature and extent of microbial metabolism in soil. His focus has been on processes in the cycling of nitrogen in soils and their implications for soil fertility and environmental impact. His current research programs involve an examination of the production and consumption of greenhouse gases in natural and agricultural landscapes, the development of tools for the measurement of soil nitrogen supply to plants, the influence of climate on soil biological processes and the assessment of the quality of the soil biological environment and its influence on soil health. Over the past decade, his work has focused on potato production in Atlantic Canada. This work aims to better understand the factors that control soil microbial processes and to use this information to develop sustainable land management systems in a changing climate. He was awarded a Dalhousie University Research Professorship in recognition of his research accomplishments.
Dr. Burton teaches courses in Introductory Soil Science, Soil Fertility and Nutrient Management, Soil Microbiology and Air, Climate and Climate Change. He has been working on the development of blended learning and on-line learning approaches.
Dr. Burton is a Fellow of the Canadian Society of Soil Science, serves as an Associate Editor of the Canadian Journal of Soil Science, and is part of Fertilizer Canada's 4R advisory panel. He has served as chair of a number of national advisory panels with respect to nutrient management and agricultural responses to climate change. He is currently a member of Équiterre's advisory committee on Improving Climate Resilience and Climate Mitigation in Agriculture.
PANELIST
Dean Manning
Manning Family Farm
Dean operates Manning Family Farm with his wife, Catherine and two children Caylene and Andrew, in Falmouth, NS. The mixed farm operation consists of 80 head beef cow/calf and greenhouses and market garden vegetables. Both Dean and Catherine are B.Sc. graduates from NSAC. After university, Dean spent ten years working in agriculture extension before moving to the family farm full time. During university, he was exposed to the concept of grazing management and has utilized that knowledge in developing grazing systems over the years that are currently being used on the farm. The cowherd is split between late spring and early fall calving season. Forage is stockpiled for fall grazing, and standing corn is being utilized as a winter grazing system.  
Dean is currently in his second term on the board of the NSCP. He also presently sits as the Maritime representative on the Canadian Beef Cattle Research Council (BCRC) and is presently the Chair of the Maritime Beef Council (MBC). Locally, he is the 4-H beef leader for the Avon 4-H Club and is Chair of the Falmouth Great Dyke Marsh Body. Dean has volunteered his time in these organizations as he believes the agriculture industry has to work together to improve it for themselves and future generations of farmers and their communities.
Greg Gerrits
Elmridge Farm

Elmridge Farm began in 1954 with the home farm's purchase, one year after the immigration of the Gerrits family from Heemserveen, the Netherlands. It was, like most farms of the day, a mixed farming operation. In the late 1960s through to the early 1990s, it was strictly a dairy operation. After graduation from the NSAC degree program in 1992, Greg began to build the present–day vegetable operation from scratch. In the early days, the main focus was the Halifax City Farmers Market and whatever wholesale markets were available. It didn't take long to realize that small scale sales to the supermarkets were not a recipe for success. Sales were refocused on direct to consumer sales and wholesale to anyone but the big retailers. 
Based on demand from retail customers, an approach of reducing conventional pesticide use as much as possible was adopted to give Elmridge products an edge over large scale conventional products. After ten hard years, Greg and his wife Suzanne were able to buy the farm outright. The direct retail model worked well until 2013, when over saturation of the farmers market scene began to reduce profitability. Without abandoning direct farmer's market sales, more effort went to building the business's wholesale side and developing value-added products to the mix. In the last five years, the reduced pesticide products have boosted wholesale as local retailers have seen an increase in demand and customer loyalty to those products.
Today Elmridge Farm is owned and operated by Greg and Suzanne Gerrits and their children, Gillian and James. There are 175 acres of intensive vegetable production, wholesaling, retailing and processing done by a team of more than 50 full and part-time staff. New technology, like a 100kw solar field and weed pulling robot, are nothing new to Elmridge. When COVID-19 struck in March 2020, plans had been underway to build an online virtual store. The timing couldn't have been better as the online sales have kept the farm profitable during this uncertain time.
Change has been a necessary constant at Elmridge Farm and only promises to continue and accelerate in the future.
Richard Levy
Christmas Tree Producer
Richard got his start and spent his formative years into the late 1960s growing up on a dairy farm in Kings County, N.S. His education included attending a two–room country school, where he had his mother for a teacher for a time. After that, Richard attended Horton District High School and went on to Kings County Vocational High School, graduating in 1966 from the Automotive Mechanical course. 
His father had a serious heart attack in 1966, and in the early summer of 1967, the cattle and milk quota were sold. After a brief spell working in Alberta, he moved to Fredericton, New Brunswick, graduating as a Forest Technician in 1968. The next three years were spent working in various aspects of the forest industry between Nova Scotia and Alberta. In 1971, Richard secured a full-time position with the Department of Lands and Forests/Natural Resources in Nova Scotia. After a rewarding career working in various locations within the Province, he retired in 1999.  
During the early 1970s, he developed an interest and began to prepare an area of forest land to produce Christmas trees. Today, he and his brother have 43 acres of land in various Christmas tree production stages, too much for a hobby yet only enough to be considered a moderate operation. They have gained exposure and experience in all aspects of the Christmas tree industry.   
He has donated many hours in various capacities with the Lunenburg County Christmas Tree Producers Association, the All Nova Scotia Green Christmas Tree Co-Op Ltd., SMART Christmas Tree Co-Op, and most recently serving as president of the Christmas Tree Council of Nova Scotia.  
Richard sees a very bright future for the Christmas tree and greenery business here in Nova Scotia. 
Teric Greenan
COO and Founder, Nexus Robotics
Teric grew up in Halifax, Nova Scotia. He ran a small vegetable farm in Lunenburg County, Nova Scotia, for three years. Teric spoke to larger producers at the local farmers market about challenges with weeding and other repetitive tasks, which inspired the idea to create Nexus Robotics. At Nexus, Teric is responsible for commercial development and communicating the needs of the farmers to the technical design team. 
---
Second Annual Minister's Awards of Excellence for Agriculture
MODERATOR
Janice Lutz
Lutz Family Farms
Janice Lutz operates an apple and peach farm with her husband Larry, son-in-law Cassian Ferlatte and son Sam Lutz. Larry is the 5th generation on the farm in Rockland on the South Mountain in the Annapolis Valley. She and Larry graduated in the first graduating class with a Bachelor of Agriculture Science program at the former Nova Scotia Agriculture College in 1985. She has held various positions off the farm in the agri-food industry in non-profit, corporate and small businesses before returning full time to the family farm.  
Janice loves working at the family business and expanding the farm with the next generation. Her current role is managing HR, worker accommodations, accounting, health & safety, record keeping, compliance and general support to the management team, employees and family. Janice values people and their contribution to their workplace and community, and she strives to make a positive workplace environment. 
Janice has been involved in her community and the agriculture industry in many capacities. Currently, she sits on the board of Farm Safety Nova Scotia, the Annapolis Valley Farmland Trust and the Western Kings Memorial Health Society and is president of the local branch of Women's Institute. Janice is active and loves outdoor exercise and yoga. She gets the most enjoyment from her growing family – four adult children, their partners and three grandchildren. 
---
Entrepreneur Forum: Staying Resilient in Challenging Times
MODERATOR
Nicholas Bell, CPA
Risk Manager, Crown Lending Agencies
Bible Hill, Nova Scotia 
Nick is responsible for the risk management and mitigation programs of Crown Lending Agencies, a group of Crown corporations serving the agriculture, fisheries and forest industries in Nova Scotia by providing stable, long-term financing. As led by the respective Boards and together with the senior management team, Nick supports the organization informing responsible lending decisions to enable the growth and innovation of Nova Scotia farmers, fishers and foresters and the businesses they have built. Nick also provides leadership to the Special Credit group and works with clients to help them re-align their business on a successful path and plan for the future.
Nick began his career with an international accounting firm providing financial statement assurance and advice, tax services and overall business advice. His portfolio there was predominately agriculture and related industry associations but also included manufacturing, retail, municipal, provincial and federal government, and not-for-profits and charities. He is a Chartered Professional Accountant and holds a Bachelor of Business Administration from Mount Saint Vincent University in Halifax.  
Nick lives just outside of Truro, NS, with his wife Rebecca, who welcomed their son, Landon, during the initial height of the COVID-19 pandemic response in 2020. Nick volunteers as a Director and Treasurer of the Canadian Mental Health Association: Colchester East-Hants Branch.
PANELIST
Brian Allaway
General Manager, Coconut Goodness Food Products Inc.
Brian was born and raised in Nova Scotia and has always been proud to call the province home. After graduating from Mount Allison University with a degree in international relations, he turned the family hobby of making maple syrup into Acadian Maple Products, an international gourmet food manufacturer and exporter. From meeting with some of the world's largest retailers and developing food safety systems to helping small farmers troubleshoot their maple syrup operations, Brian has been involved with the agriculture and food processing sectors for over 20 years.
With the successful sale of Acadian Maple in 2018, Brian was invited to join the team at Coconut Goodness Food Products Inc., manufacturer of the Cultured Coconut, the world's most powerful probiotic. As general manager, he was brought in to scale the manufacturing process up, implement lean and six sigma practices as well as develop and deploy a world-class food safety and quality assurance system.
Working out of the company's new facility in Dartmouth, Nova Scotia, Brian manages the supply chain, manufacturing, food safety, finance and HR processes at Coconut Goodness Food Products Inc. With over 500 retailers in Canada, the US and the UK, the Cultured Coconut is growing steadily, and the adventure has only begun.
Chef Jason Lynch
Le Caveau and the Black Spruce
Chef Jason Lynch grew up on a poultry farm in Hortonville, NS. After working in Toronto and Ottawa, Jason was given the opportunity to move back to Nova Scotia and train with some of Canada's most respected restaurateurs, David Barrett and Nicholas Pierce. 
When the opportunity presented itself, Jason moved back to the Annapolis Valley, where he dedicated himself to working with local farmers, meat purveyors and fishmongers to build a supply chain that would supply the majority of the product needed to run his restaurants. 
His food reflects his passion for all things agriculture. His philosophy is Terroir, using all of the ingredients before him within a season. He is a strong promoter of culinary within Nova Scotia and has worked with Nova Scotia Tourism, Taste of Nova Scotia and many private companies.   
Jason has built a private label food brand that sells nationally. He often volunteers his time to help other agri–food start-ups get up and running. He believes Nova Scotia has some of the best culinary and agriculture in the world, which deserves to be celebrated.         
Joseph Crocker
Owner and Chef, Peasant's Pantry
Joseph has been building his career in the Nova Scotia food industry for over 25 years, beginning with culinary training at NSCC Kingstec and Holland College. After working on the line at the original Acton's in Wolfville, he went on to help run the kitchen of Halifax restaurant Fid, focusing on classic French cuisine with an Asian influence, The Halifax Club and Domaine de Grand Pré's fine dining restaurant Le Caveau. 
In fall 2011, he started his own business based on high-quality local ingredients and classical charcuterie recipes and techniques. As chef and owner of Peasant's Pantry, he built a small processing facility and began using local meat to produce over thirty types of charcuterie himself, selling them at the Wolfville and Tantallon farmers' markets and to restaurants in the Valley and HRM.  
In spring 2014, it became clear that more space and staff were needed to keep up with the growing business. Joseph purchased and renovated The Highwayman restaurant's former location, which had been vacant on Highway 12 in New Ross for several years. The vision for the relocation and expansion was a traditional deli: continuing to produce specialty meats plus a menu for eat-in/take-out all under one roof.  
The deli opened in time for Canada Day weekend 2014, and it was an exciting year as the vision became a reality. The menu offers casual, high–quality food. Like the specialty meats, the menu features variety and is made in-house from scratch, emphasizing local ingredients. 
At home in the welcoming and supportive community of New Ross, Peasant's Pantry strives to continually grow and improve. Changes in 2019 included stopping selling at markets, increasing dining room seating and becoming licensed, offering NS wine, beer and cider (celebrated with the first of Peasant's Pantry's special multi-course dinners on New Year's Eve 2019). Joseph built a wood oven at the start of 2020 in his ongoing pursuit of the freshest and best quality product possible, updating the menu to include made-to-order woodfired buns and pizzas. Peasant's Pantry closed its dining room due to the pandemic but continues offering charcuterie and a full menu for takeaway. Throughout the challenges, Joseph continues to focus on quality, consistency and taste.
Sean Pindar
CEO and Co-Found, FoodByte 
As CEO and Co-Founder of FoodByte, Sean brings 15 years of business development and leadership from multiple disciplines, including food and finance. His passion for food started while attending Acadia University, and he would later go on to complete a Chef de Cuisine diploma.    
As global food safety standards steadily increase, Sean's company, FoodByte, offers a lifeline to SME agri-food processors. 
Offering a full digital food safety suite, FoodByte enables SME agri-food processors to quickly develop and easily maintain food safety programs.   
Food safety programs can be developed up to 90% faster than traditional methods, automates scheduling and management of daily tasks, increases team capacity, simplifies and speeds up audits while monitoring ongoing compliance and team performance.
Michael Lightfoot
Co-Founder of D&M Lightfoot Farms and Lightfoot & Wolfville Vineyards  
From Wolfville, Nova Scotia, Mike is a 7th generation Annapolis Valley farmer who has been farming supply-managed poultry for 30 years. In 2009, Mike and his wife, Jocelyn, had the vision to diversify the multi-generational family farm and began planting grapevines for wine production. Inspired to contribute to the blossoming food and wine culture of the Annapolis Valley through the creation of a world-class agritourism destination and an unwavering dedication to quality throughout the wine's journey from the beginning.   
Today, they own and operate Lightfoot & Wolfville Vineyards, managing 40 acres of organic and biodynamic vineyard, overseeing an annual wine production of 12,000 cases (and growing), a hospitality operation that includes a full-service event venue, winery restaurant and tasting room and enjoying success exporting wine products around the world. The biodynamic philosophy guiding Lightfoot & Wolfville looks at the farm as a whole, living organism; a closed organization made up of several interdependent elements – fields, forests, plants, livestock, wildlife – all connected to each other in a way that improves the health and sustainability of the whole.  
Throughout the winery hospitality operation, Mike has led the charge behind the farm-to-table culinary philosophy, producing inputs for the winery restaurant on-farm. His commitment to the genetic conservation of rare, heritage breeds includes Scottish Highland Cattle, Olde English Southdown Sheep and Mangalitsa pigs, providing quality, naturally-raised meat for the winery's culinary program. A current member of the Nova Scotia Wine Development Board, the Hatching Egg Farmers of Nova Scotia Board, the Wine Growers of Nova Scotia Board of Directors and the Perennia Board of Directors, Mike is passionate about the growth and sustainability of the local wine industry and preserving local agricultural land. In his personal life, Mike is an avid traveller, hunter and father to four daughters. 
---
SPONSORSHIP OPPORTUNITIES
We are inviting industry, service providers and trusted partners to be supporters of this unique series while benefitting from having your information, product or service presented and promoted in a professional way to the agriculture and food and beverage industry.
We are offering a limited number of exciting opportunities, secured on a first-come, first-serve basis.
---
01. SERIES SPONSORSHIP – $10,000 (three available)
PLEASE NOTE: This opportunity includes sponsorship of the companion digital fisheries and aquaculture series for top billing at a total of 11 sessions.
BENEFITS
Video played at the introduction of each of the 11 sessions (2 minutes)
Logo at the top of the digital series landing page on a dedicated series website
"Presented by…" PowerPoint slide with logo, played before the beginning of each session
Spoken acknowledgement by host of each webinar session and/or facilitator/host duties (must be available for trial run before the event)
Dedicated social media post sharing sponsors' information of choice along with event information
Thank you post on social media with logo and caption mention as sponsor in webinar video recording posted to YouTube
Logo/and or organization acknowledgement on documentation (ex: social media posts, flyers, print/digital advertisements)
---
02. INDIVIDUAL SESSION SPONSORS – $1,500
BENEFITS
Sponsor given opportunity for one minute video to be played before the session
Thank you post on social media with logo
Logo displayed next to the sponsoring webinar on the dedicated digital series website
"Brought to you by…" PowerPoint slide with logo, played before the beginning of each session
Spoken acknowledgement by host of each webinar session
---
03. EVENT CHAMPIONS/MEDIA SPONSORS
– $250 (unlimited)
BENEFITS
Thank you post on social media with logo
Logo displayed on the dedicated series website
Logo on PowerPoint introduction slides
---
04. ADVERTISEMENTS 
– $350 (unlimited)
BENEFITS
*No elected officeholders or candidates are eligible for this option.
Opportunity to provide an advertisement that will be listed on dedicated series website
Online Advertisement specs: full colour, 1000px x 1000px
---