November 3 – 4, 2022, Halifax Convention Centre
GREETINGS FROM HONOURABLE GREG MORROW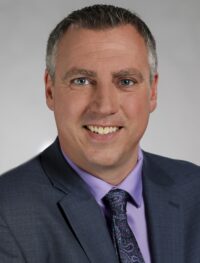 On behalf of the Nova Scotia Department of Agriculture, I would like to extend an invitation for you to attend the 2022 Minister's Conference for Agriculture, taking place November 3rd and 4th at the Halifax Convention Centre.
The conference brings together keynote international speakers, national thought leaders, and regional industry experts to share insights on making agriculture in Nova Scotia more sustainable and resilient.
Farm Credit Canada, the Nova Scotia Farm Loan Board, TELUS Agriculture and a host of academic and industry partners will be on hand to support this year's event. Panel sessions and keynote addresses will explore how leading-edge innovations and climate change adaption, combined with informed business and investment planning, are driving new approaches to agriculture.
I look forward to seeing you this November!
Silver Sponsor
Bronze Sponsor
NOVEMBER 3 – 4, 2022, HALIFAX CONVENTION CENTRE
The 2022 Ministers Conference for Agriculture invites you to participate in Building an Innovative Future for Agriculture. 
The conference offers dynamic, experience-based insights for producers and agri-entrepreneurs. Climate change, supply chain issues, market development trends, and technology are shaping the way producers and agri-food companies do business.  Join us to explore how industry, government, and next generation thinkers in agriculture can work together to build resilience and cultivate success.
Learn about government programs and initiatives, get practical market development advice, and see first-hand how agricultural leaders at every stage are responding to challenges and opportunities.
As a conference participant, it's easy to customize your experience.  And for trade show participants and sponsors alike, the conference is an exciting opportunity to meet with producers and agri-entrepreneurs.
Network with decision makers and colleagues and hear the latest on government programs and special industry initiatives. Meet one-on-one with investment and research specialists. Tour the trade show floor and take in an innovation or research showcase. Get production, sector development and value-added advice from the experts. The choice is yours!
In-person conference participants will have the opportunity to:
Hear from keynote speakers and Atlantic Canadian producers who are at the forefront of developing new opportunities in agriculture
Take part in special networking events and receptions held throughout the two-day conference
Choose between 18 panel sessions, with topics that range from practical business development advice to production and investment profiles
Experience how innovation and technology is responding to labour, cost of production and farm management needs
Meet one-on-one with agricultural researchers
Network with lending agencies, retailers, government representatives, business planners and innovation companies
Digital participants will have the opportunity to:
Engage in 10 unique plenary sessions that explore key issues in agriculture
Friend Sponsor
EXHIBITORS LIST
Atlantic Grains Council
Cabot Shipping Supplies
CD Nova Ltd
Christmas Tree Council Of Nova Scotia
Dalhousie Agricultural Campus
Dubois Agrinovation
Enginuity Inc
Farm Credit Canada
Farm Works
Genome Atlantic
Grape Growers Association of Nova Scotia
Nova Scotia Farm Loan Board
Ocean Blue Distributors
Perennia Food and Agriculture Inc.
RBC
Springboard
TELUS Agriculture
Wild Blueberry Producers Association of Nova Scotia
SPONSORSHIP AND EXHIBITOR INFORMATION
Join us for an opportunity to meet with potential clients!  The keynote addresses at the conference are both live and virtual to offer new opportunities for exposure and outreach
Over 300 in person participants and unlimited online exposure
Over 65 trade show spaces available at the Halifax Trade and Convention Centre
Expanded marketing and sponsorship benefits with connections to thousands of industry representatives through social media
If you are interested in becoming a sponsor for the 2022 Nova Scotia Ministers Conference for Agriculture please fill out the sponsorship inquiries form to receive more information.
In person registration includes access to all sessions, refreshments and lunches and includes the Minister's reception.
Early Bird Pricing ends on September 31, 2022. Online registration will close after October 31, 2022.  It is highly recommended you register and pay online to avoid line ups and ensure you spot by waiting to register on-site.  Please note that a virtual option will be available for some sessions. Stay tuned!
Sign up for a $60 early bird pass and you'll automatically be entered for a chance to win:
A premium smartphone, courtesy of TELUS Agriculture and TELUS Business Solutions
A Nova Scotia Farm Loan Board gift package
Prince George Hotel
1725 Market St, Halifax
Room TBD
Full day parking $12.00 per day
Cambridge Suites
1583 Brunswick St, Halifax
Room TBD
Full day parking $12.00 per day