Temporary Foreign Workers Support
---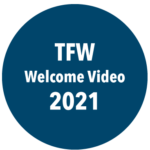 Perennia, the Nova Scotia Federation of Agriculture and the Nova Scotia departments of Agriculture, and Fisheries and Aquaculture are continuing to work together in 2021 to support agriculture and seafood companies to successfully isolate their temporary foreign workers upon their arrival in Nova Scotia.
**New** Update as of March 25, 2021
---
---
Government Information:
Provincial – COVID-19 Vaccinations for TFW's – book appointment by calling 1-833-797-7772 when eligible age range occurs (online booking not available) – Government ID and a paystub required for identification purposes.
---
To connect to the Nova Scotia Federation of Agriculture TFW Resource Page for employer health check in logs or employee self health screening logs and more CLICK HERE
If you haven't been in touch with Perennia about your Temporary Foreign Worker arrival requirements in Nova Scotia previously or if key contacts in your operation have changed, please get in touch with Sara Bone right away by calling 902-678-7722 (ext #3) or emailing tfw@perennia.ca and co copying sbone@perennia.ca

Accelerated Direct Marketing Program 2021-22:  A COVID-19 Response for Agriculture and Aquaculture in Nova Scotia
This program is for Nova Scotia-based farms (Agriculture and Aquaculture) and food businesses wanting to quickly, conveniently and professionally create a website with product listing and e-commerce features, or to add an online store to their current website or Facebook page. To facilitate this, Perennia has entered into an agreement with one of Canada's leading providers of this service: Local Line Co.
View the recorded webinar with Local Line to find out more about the Local Line platform and how it could be helpful to you.

Perennia Seafood COVID-19 Response Program
The Perennia Seafood COVID-19 Response Program (the Program) provides financial assistance to commercial entities in the fishing, aquaculture, marine plant harvesting and seafood buying/processing sector in Nova Scotia to support implementation and development of operational changes required to allow for business continuity and safe workplace practices needed as a result of on-going COVID-19 guidelines and restrictions. 
The fund will assist companies in purchasing Personal Protective Equipment and other safety materials, and in developing new protocols and procedures to ensure safety of both seafood products and employees who are essential to maintaining operations
COVID-19: How Perennia is Adjusting How We Work
UPDATED APRIL 28, 2021

At Perennia, so much of what we do involves connecting and interacting with our clients and other stakeholders. However, we are also deeply committed to our communities and the province as a whole and want to do our part during the province-wide lockdown announced and effective April 28, 2021.
Until restrictions are lifted, we will not be conducting farm or client site visits and will be conducting as much of our business remotely from home bases with very limited team members in our offices.  Special cases where on-site client work is required to ward off significant impacts on a client's business will be assessed on a situation-by-situation basis but the safety of our team will be paramount. In these cases we will be assessing vigorously as to the risk in concert with the client. However, we reserve the right to not be on site as it is not business as usual. Protocols will be developed to ensure our committed field trials are executed with the highest of safety standards.
As things evolve, we will reassess.
Our offices will continue to be closed to visitors and in-person client meetings. Sample drop offs will be facilitated in a safe way for everyone as per our current protocols below.
Horticulture-related samples – please contact the appropriate specialist
Field crop-related samples – please contact the appropriate specialist
Cannabis samples – please contact Bloom Labs
Each office will have phone coverage and staff will be available by cell and email.
~ Perennia Management