December 7, 2022

Wednesday, 11:00 am to 12:00 pm
Inside the Beverage Industry: A Discussion on Low and No Alcohol Beverages
Wednesday, 11:00 am to 12:00 pm
December 7, 2022
Inside the Beverage Industry: A Discussion on Low and No Alcohol Beverages
Wednesday, 11:00 am to 12:00 pm
December 7, 2022
PRINT
---
SESSION DESCRIPTION:
It's no secret that low and no alcohol beverages are a growing trend that doesn't seem to be slowing down. When making purchases, consumers prioritize a healthy lifestyle, and the industry is continuing to see a high demand for low and no alcohol options. To meet the needs of consumers, producers are working to create a variety of different and exciting products.
Join Perennia's Food Scientist, Chelsea Meisner and Poet Comeau, Owner Operator of Lake City Cider and Mitch Cobb, Co-Founder and CEO of Upstreet Craft Brewing, as they dive into the beverage industry, discuss their no alcohol options and share their experience in the low and no alcohol world.  
---
SPEAKER INFORMATION
Poet Comeau, Owner Operator Lake City Cider
After spending time travelling Europe and spending the majority of that working in the United Kingdom in her early 20s, Poet found fresh local hard cider, and a passion was born. From there, she moved back to Dartmouth and finished a B.A. with a major in history, moving on to get a teaching degree in the U.S. As she returned to Nova Scotia, teaching quickly fell to the wayside, and a keen interest in the beverage alcohol industry pulled her in. A great desire to know more about the industry began, and she became a fully certified Sommelier within two years of being back in Nova Scotia. She worked for many worldwide brands learning the industry from great leaders within big companies and eventually working for the world's largest wine producers. Yet all signs still lead to cider. Closely watching the cider sector explode in the U.S, a close friend launched his own cider company in California (the Cider Bros.) and as he gathered great recognition and sales prospered, a desire to open her own was born. Local cider numbers in Nova Scotia began to increase within the NSLC, with one company leading the surge. At the same time, Downtown Dartmouth was seeing growth, with small independent businesses leading the charge. Lake City Cider Opened on July 12th, 2018. 
Lake City Cider produces premium cider from one of Canada's largest apple-growing regions.  
Fun fact: Growing up as a competitor in the sport of Sprint Canoe/Kayak, Poet was the National Champion in K-1 at the age of 16. 
---
 Mitch Cobb, Co-Founder and CEO Upstreet Craft Brewing & Libra Bev Co.
Mitch Cobb is the Co-Founder and CEO of Upstreet Craft Brewing, a B-Corp-certified beverage company on a mission to refresh the community. Over the past seven years, Upstreet has launched multiple beverage brands, including Upstreet Craft Beer, Rewind Vodka Seltzers, East Coast Craft Sodas, and Libra Non-Alcoholic Craft Beer, which has quickly grown into a national beverage brand. 
Mitch was recently named "2021 Innovator of the Year" and was inducted into the Top 50 CEO Hall of Fame by Atlantic Business Magazine. He is a member of the Order of the Wallace McCain Institute. Passionate about community and the food industry, he is an active board member of the Food Island Partnership, PEI Startup Zone and Forage Food Symposium, as well as a mentor for new entrepreneurs. Prior to starting Upstreet, Mitch taught in the Business Administration Program at Holland College.
---
MODERATOR DETAILS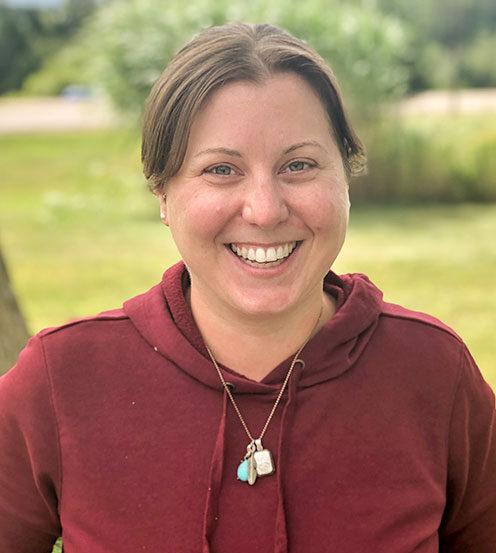 Chelsea Meisner, Perennia, Beverage Specialist
Chelsea has experience in the development, scale-up and commercial production of new food products. In her 12+ years of experience, she has worked in all aspects of product development, manufacturing and quality control for many different types of products. Over the years, her interests found their way to beverage development, specifically craft alcoholic beverages and brewing. So naturally, she has been involved with the low to no alcohol trend and has now developed a couple of products for local Nova Scotia companies.
REGISTRATION:
*Registration is required
Registration deadline: December 6, 2022, at Midnight (one day before event)
Cost: Free
---
QUESTIONS?
Chelsea Meisner  
Phone: 902.896.8782 
Email: cmeisner@perennia.ca
---