THE WILD VIEW ON BLUEBERRIES
The Wild View on Blueberries is a podcast by Perennia to support the wild blueberry industry's development and growth. This brand-new podcast will bring you some of the greatest voices related to the blueberry industry, sharing the latest information on pest/field management, blueberry research, market trends are more. Each month, we will identify a topic and invite the leading expert(s) to discuss Perennia's Wild Blueberry Specialist, Hugh Lyu. This program is supported by Perennia and the Wild Blueberry Producers Association of Nova Scotia (WBPANS).
MOST RECENT EPISODE
E8 S1 Year in Review: Wild blueberry production in 2021
Welcome to the last episode of this year's wild blueberry podcast! This special episode is to give you a summary of this year's wild blueberry production in several important regions, including PEI, NB, QC and Maine. We invited regional extension specialists and researchers to take about each region's production.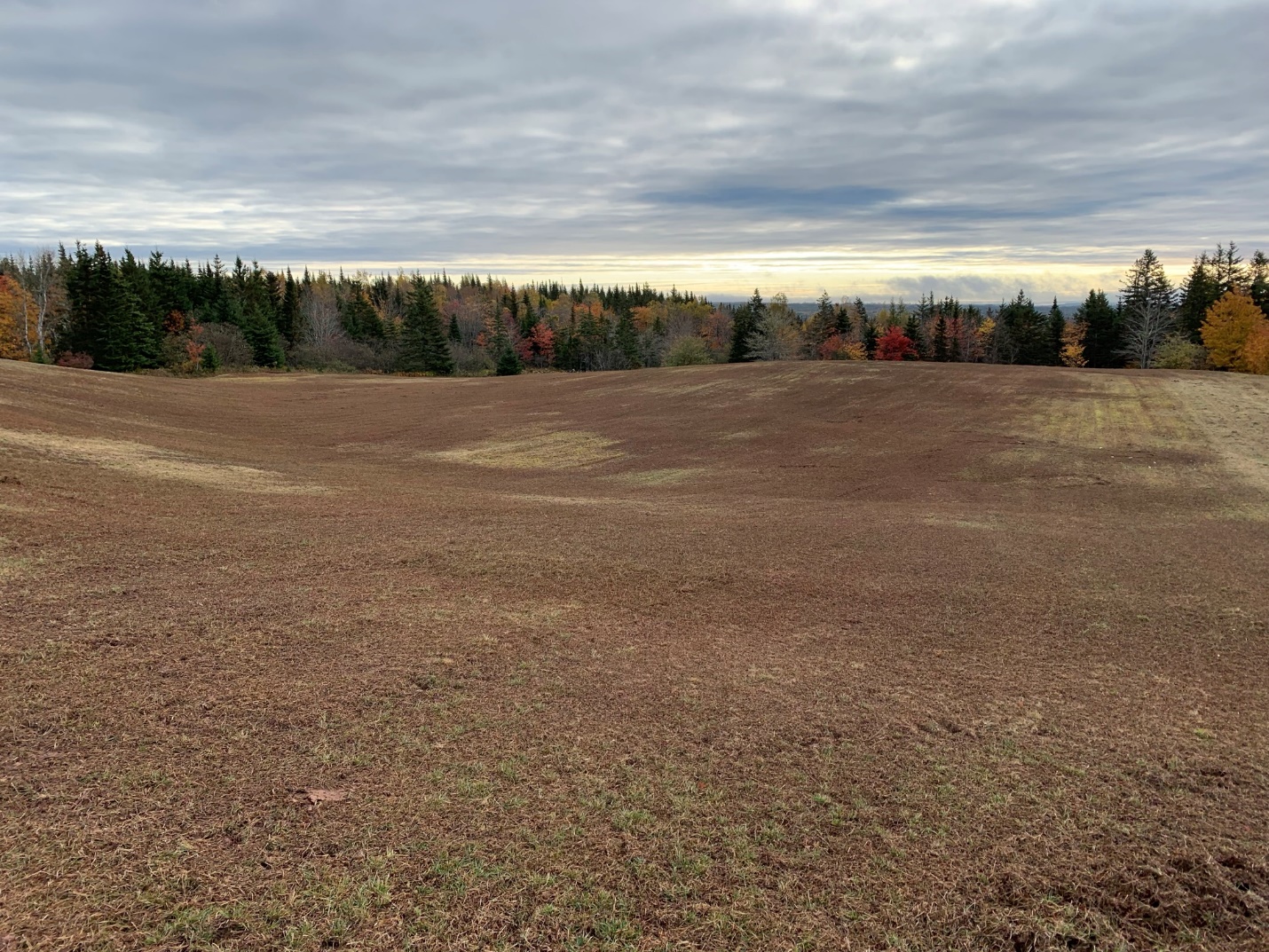 ---
E7 S1 Fall Weed Management in Wild Blueberry Production with Dr. Scott White
Fall is one of the important timings for weed management in wild blueberry production. It is also a good time to scout your fields and understand the weed composition of those fields. A better understanding of weed issues in managed fields will be helpful and prepare you to make a suitable and effective weed management program in your farms. What weed species are in the fall weed management window? What are the best windows for fall weed management? We have some answers and suggestions for you!
Guest:  Dr. Scott White was in our spring podcast for a spring weed management discussion. We are glad to invite him back to talk about fall weed management and his research updates. Dr. White is an Assistant Professor at Dalhousie University Faculty of Agriculture. He has an active research program in vegetation management in wild blueberries
---
Are you interested to know how to start a retail business for wild blueberries? Or maybe you want to know how to develop and make your wild blueberry retail business successful? This episode is for you! Please join me for a discussion with Peter Chapman to explore the retail world for wild blueberries.
Guest: Peter Chapman is a retail marketer from SkuFood. Peter has over 30 years in the food industry, and he is willing to share his in-depth knowledge of the retail landscape and consumers with food producers and food processors.
---

E5 S1. Post-harvest handling of wild blueberries with Dr. Charles Forney
Biography: Dr. Charles Forney is a research scientist from Agriculture and Agri-food Canada. His research areas cover the technologies to maximize and maintain quality and enhance the value of fresh fruits and vegetables from production, storage and marketing.
Description: Are you handling berries well during and after the harvest, as they might lose nutritional value, as well as monetary value if they are not treated well? In today's talk, we will ask Dr. Forney questions about how to carefully handle berries post-harvesting.
---
E4 S1. Wild Blueberry Harvesting and Fruit Quality during Harvest with Dr. Travis Esau
Biography: Dr. Travis Esau is an Associate Profes
sor at the Department of Engineering, Dalhousie University Faculty of Agriculture and he has been working in the Precision Agriculture Research Program since 2007. Travis is working on developing precision agriculture technologies to increase farm profitability and reduce environmental risks. Travis has been researching how to optimize berry quality during harvest and we will hear some of his research updates about this topic in this episode.
Description: Mechanical harvesting is the most common and cost-effective harvesting method in the industry. Blueberry growers and producers can benefit by increase the value of their harvested crop in the fresh fruit market. Maximizing fruit quality is a critical step for wild blueberry growers to remind competitive in the market. Are you wondering how to increase fruit quality during harvest? This episode will answer your question.
---
E3 S1. A Road Map to 6000 lbs per acre, Wild Blueberry Pollination with Dr. Frank Drummond
Biography: Dr. Frank Drummond is a professor in insect ecology and insect pest management. Before retirement, he worked in the University of Maine and did a lot of work in wild blueberries, focusing on wild blueberry production, blueberry plant reproductive ecology and pollination.
Description: Pollination is the most important component of wild blueberry production. Some basic management for a better and higher yield includes adequate weed control and protection measures against diseases. If you have done those, then pollination will be your next investment and it helps to increase yield dramatically. In this episode, we will hear what Dr. Drummond has to say about pollination in wild blueberries.
---
E2 S1. Winning at Disease Control with Dr. Seanna Annis
Guest: Dr. Seanna Annis is an Associate Professor of Mycology, Associate Extension Professor and Plant Pathology Specialist from the University of Maine. Her research focuses on fungi that are pathogens of plants. Some research projects in her lab examine the genetic diversity, physiology and molecular biology of various fungal pathogens and applied aspects of control of fungi that attack wild blueberry.
Description: In this episode, we will focus on disease management in wild blueberries, particularly in Monilinia Blight, AKA mummy berry. This disease is commonly found in many blueberry production areas of the Province. Monilinia Blight infects leaves, blossoms and fruit of the blueberry plant. The infection periods are a combination of wetness duration and temperature after bud break, at or above the F2 stage. The critical steps to prevent Monilinia infection in your blueberry fields are monitoring the plant growth stage and weather condition. If your fields are at the 40-50% F2 stage, you should consider treatment before the next forecasted wet period. You will hear Monilinia disease management information and research updates from our guest, Dr. Annis.
---

E1 S1. Weed Management in Wild Blueberries with Dr. Scott White
Guest: Dr. Scott White is an Assistant Professor at Dalhousie University Agricultural campus. His research program focuses on the development of integrated weed management plans for a variety of crops, especially in wild blueberries.
Description: This episode, we are going to focus on weed management in wild blueberries. We will discuss the current weed community composition, weed management research priorities and management tips in wild blueberries with Dr. White.
---
Introducing The Wild View on Blueberries
---