You're invited to the Minister of Fisheries and Aquaculture and Nova Scotia Seafarmers Digital Series! These 90-minute events explore unique topics that impact the fisheries and aquaculture industry. The series draws on regional and international perspectives to advance the latest thinking in market development, environmental stewardship and climate change, and business readiness in the wake of COVID-19.
DIGITAL EVENT SESSIONS
---
Accessing and Retaining Markets for Your Seafood Products
Thursday, February 25, 2021
Noon to 2:00 PM (AST)
Global seafood markets are constantly evolving, requiring producers to continue to adapt and forecast requirements to stay competitive. Although this has always been a cornerstone of business planning, COVID-19 has amplified the need for businesses to stay agile and be pro-active when markets shift. This webinar provides the latest thinking on global seafood market trends and requirements, focusing on food safety certification and its role in helping producers stay competitive in a turbulent marketplace.
MODERATOR
Fred Oickle, FCC
PANELIST
Denise Gurshin, Global Aquaculture Association
PDF Presentation now available

Jennifer Wiper, Cooke Aquaculture
PDF Presentation now available

John Sackton, Seafood Datasearch
PDF Presentation now available

Pam Laffin, Perennia
PDF Presentation now available

SESSION SPONSOR
       
---
New Opportunities in Retail for Seafood Products
Thursday, March 4, 2021
Noon to 1:30 PM (AST)
One of the most significant impacts of COVID-19 on seafood markets was the accelerated shift in seafood sales from wholesale/food service to retail. Now, and going forward, producers who were well-positioned to fill this surge in retail demand will be positioned to move beyond traditional sales networks. This webinar brings together professionals from the retail sector to discuss current and forecasted retail trends for seafood, as well as producers who continue to tailor their products to meet these trends.
MODERATOR
Lynne Godlien, Perennia
PANELIST
Alan Archibald, Archibald Analytics Inc
Devan Zanatta, Cooke Aquaculture
Doug Park, Cedar Bay Grilling Company
Patrick Kelly, Perennia
SESSION SPONSOR
---
Advances in Shore-Based Seafood Industry Technology: Addressing Challenges through Modernization
Thursday, March 25, 2021
Noon to 2:30 PM (AST)
As seafood markets continually evolve to meet consumer demands, the processing sector must adapt to remain competitive. Although these trends were witnessed before the pandemic, COVID-19 has accelerated the need for adaptation and flexibility. One way the processing sector can stay ahead of this curve is through new technology and innovative approaches to process engineering. In this webinar, leading innovators will speak to how their companies can assist the Nova Scotia seafood processing sector address issues such as labour shortages, traceability, quality control and food safety.
MODERATOR
Peter Norsworthy, Pisces Consulting Limited
PANELIST
Andre Lilebakk, Maritech
Bain Blois, Blois Automation
Tim Fogarty, Smart Pods
Moira Frier, Sedna Technologies
Philip Nickerson, Aqua Production Systems
SESSION SPONSOR
---
Planning for Climate Change
Thursday, April 1, 2021
Noon to 1:30 PM (AST)
Government, academic and industry representatives from across North America will explore the impact of climate change on fisheries and aquaculture management and species distribution. This webinar will also explore how the adoption of green technology can respond to climate change challenges and create new economic opportunities.
Gregor Reid, CMAR
PANELIST
Jennie Korus, Innovasea
Blair Greenan, DFO
Kathy Mills, Gulf of Maine Research Institute
SESSION SPONSOR
---
Marine Debris: Options to Address an Evolving Issue
Thursday, April 8, 2021
Noon to 1:30 PM (AST)
This webinar will highlight the current programs and initiatives addressing marine debris while showcasing new marine gear innovations aimed at preventing harmful environmental impacts. Environmental, government and academic research panellists will highlight their work in debris clean-up programs and shoreline monitoring.
PANELIST
Alexa Goodman, Co-chair, FGCAC
Marcus Goodick, EnviroCulture Consulting Ltd. 
Steen Gunderson, Bouctouch Bay Industries
SESSION SPONSOR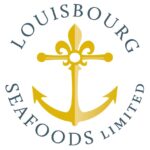 ---
Improving Quality and Best Practices in the Live Lobster Industry
Thursday, April 15, 2021
Noon to 1:30 PM (AST)
Nova Scotia's live lobster is a high-value product with increasing demand from export markets. To enhance sustainable value-added for this industry, Université Sainte-Anne, in collaboration with the Nova Scotia Department of Fisheries and Aquaculture, established the Lobster Quality Research & Innovation Centre. Academics, government, and industry come together in the Centre to address gaps and needs in the live lobster supply chain, from harvest to export. This webinar will highlight the Centre's various initiatives in applied research, customized training, and quality assurance under the Nova Scotia Seafood brand.
Speaker Information: Details coming soon!
Session Sponsors: This session is still available to sponsor. Learn more.
---
Minister's Awards of Excellence for Seafood and Sportfishing presented in partnership with the Aquaculture Association of Nova Scotia's Industry Awards
Thursday, April 22, 2021
1 PM to 3 PM (AST)
Join Minister Keith Colwell and Tom Smith, Executive Director of the Aquaculture Association of Nova Scotia, as they recognize the leaders within the seafood and sportfish industries. Amongst the awards, industry members will be recognized for Product Development and Export Achievement, Lifetime Achievement, Industry Developer and Advancer of the Year, Sportfish Conservation and Development.
Speaker Information: Details coming soon!
Session Sponsors: This session is still available to sponsor. Learn more.
Accessing and Retaining Markets for Your Seafood Products
MODERATOR
Fred Oickle
FCC
Fred Oickle is a Senior Relationship Manager for FCC's Agribusiness and Agri-Food division for Nova Scotia and Newfoundland. Fred's customer–focused approach and industry knowledge have helped many Agribusinesses and Food and Beverage processors in the region grow over his past 12 years with Farm Credit Canada. With nearly three decades in the financial services industry, Fred has had the opportunity to work with businesses from the startup phase all the way through to mature corporations. Fred shares his customers' passion for the industry that he serves and is proud to be part of the Agriculture and Food industry.   
FCC is the only lender 100% invested in Canadian agriculture and food industries, from those who grow and produce food to processors, entrepreneurs and logistic providers. 
PANELIST
Denise Gurshin
Global Aquaculture Association
Denise Gurshin is the Global Business Development Manager for Supply Chain Engagement for Global Aquaculture Association. Denise manages five Country Coordinators in South East Asia/ South Asia and is responsible for all North American facilities. Her previous experience includes over 18 years as Seafood Procurement Manager in both the corporate and private sectors, High Linder Foods from 2007 to 2019 and Stavis Seafoods from 2000 to 2006. She has a Bachelor of Science (BS) from the University of Massachusetts, Amherst and a Master of Science (MS), Fisheries and Allied Aquacultures, from Auburn University, Auburn, AL. 
Jennifer Wiper
Cooke Aquaculture
Jennifer Wiper has nearly 20 years' experience in the salmon aquaculture industry, currently employed as the Manager, Compliance and Certification for Cooke Aquaculture Inc., based out of Blacks Harbour, New Brunswick. A B.Sc. (Aquaculture) graduate of the Nova Scotia Agricultural College, now Dalhousie University Faculty of Agriculture in Truro, Nova Scotia and a born and raised Newfoundlander, she is passionate about farming and its role in meeting global food demand while ensuring that it is done sustainably. Her education led her to a career in the British Columbia salmon farming industry in 2002, where she first began work with certification programs, such as ISO 14001, 9001 and OHSAS 18001 in 2008. 
 Today her experience with Cooke has broadened the scope of certifications to include the Best Aquaculture Practices (BAP) standards across the full integrated operations of the global seafood company, among other certifications and recommendation programs such as BRCGS Food Safety, Marine Stewardship Council, Aquaculture Stewardship Council, Monterey Bay Aquarium Seafood Watch Program and Ocean Wise Seafood to name a few.  
Outside of her work with certification programs, Jennifer is a member of the Technical Advisory Committee for Merck Animal Health's Aqua Care365™ program and is a Board Member of the Aquaculture Association of Canada, currently serving as the President Elect. With wide–ranging experience in the industry, from site worker to fish health to production planning and certification, Jennifer has a broad perspective on and understanding of the industry. She challenges the industry to "do it and do it right." She believes the industry has a story to tell, one of trial and error but also great accomplishment and undeniable potential.
John Sackton
Seafood Datasearch
John Sackton has worked in the seafood industry for more than 40 years as a writer, editor, speaker, consultant, market analyst, price arbitrator, project manager and seafood importer. 
He is president of Seafood Datasearch and the founder of SeafoodNews, the most widely read daily seafood industry trade publication in North America.  
He does extensive market research, consulting and price arbitration for fisheries in North America, Europe and Asia. Sackton has a particular focus on crab, lobster, shrimp, oysters, mussels and whitefish.  
After retiring as publisher, he continues to write his Winding Glass column for SeafoodNews. In addition to his 20 years in the news business, Sackton has maintained an active role speaking and consulting on seafood industry issues.  
His major consulting clients on a multi-year basis include the lobster, crab and shrimp industry in Newfoundland, New Brunswick, Nova Scotia, Alaska and Oregon. He has also done work on cod, other groundfish, oysters and mussels, catfish, salmon, Russian crab and U.S. seafood markets for more than one hundred international corporate and government clients during the past 23 years.  
In 2012 he co-founded the annual Global Seafood Market Conference, which has become the U.S. National Fisheries Institute's premier annual meeting. Sackton organized the market panels providing detailed outlooks for shrimp, crab, lobster, groundfish, mollusks, scallops, salmon and specialty species. 
He is a graduate of Harvard College and has a Master's Degree in Marine Affairs from the University of Rhode Island. He lives with his wife in Lexington, Massachusetts, near his three children and three grandchildren.
Pam Laffin
Perennia
Pam has over 30 years of experience in the food manufacturing industry. After graduating with a Diploma in Quality Control Food Technology, she has worked in various commodities, including anything from dairy to snack foods.  
Pam is familiar with a multitude of acts, regulations, and standards. Throughout her career, she has filled roles in a range of different departments such as quality assurance and product development. She has also completed extensive training in HACCP, BRCGS, SQF, internal auditing, shelf-life determination and grading for milk and fish products. 
As part of Perennia's Quality and Food Safety Team, Pam assists clients across Atlantic Canada in reaching their quality and food safety goals. This includes helping clients develop, implement and maintain federal and provincial regulatory requirements and GFSI certifications such as BRCGS. 
Pam has been a mentor and a trainer for peers and colleagues, as well as serving as a technical liaison for industry. 
---
New Opportunities in Retail for Seafood Products
MODERATOR
Lynne Godlien, CEO
Perennia
As Perennia's CEO, Lynne provides leadership to the company's various service lines and teams, develops the strategy and vision for the company with the board, and is the chief of team culture, business thinking and empowerment, believing one of her key roles is to encourage team ideas and an openness to the possible. Prior to being appointed CEO, Lynne was Perennia's Chief Operating Officer and Acting CEO and Director of Marketing and Communications. Previous positions have included senior communication and speechwriter positions with the Province of Nova Scotia and the Province of Saskatchewan. She has also worked in corporate and government relations in the private sector in Ottawa. She has a deep passion for business and appreciation and respect for the hard work, commitment and grit that food entrepreneurs need to succeed.  
Perennia is Nova Scotia's food and beverage development agency. It offers services agriculture production extension and development services, applied research, fisheries and aquaculture development initiatives, quality and food safety services, product development and commercialization services, analytical testing (including cannabis), and training.   
PANELIST
Alan Archibald
Archibald Analytics Inc
Alan Archibald has held executive leadership positions in various facets of the food industry. Currently, he leads Archibald Analytics Inc., a consulting practice established to help small and medium enterprises (SMEs) companies fill the gap that often exists when a company has a technically sound product or service but lacks capacity in designing and executing a viable "go to market" strategy. Most of his career has been focused on the particular sales and marketing challenges faced by the seafood industry – including stints in salmon aquaculture in BC, the wild capture fishery in NS and value–added seafood production in Nova Scotia.
He is currently working with a host of Canadian food and beverage producers and processors to help them develop and grow their businesses, including securing new listings with retailers and foodservice distributors. His current and recent client list over the last 12 months includes a leading value-added seafood processor from the US seeking to secure new listings in Canada, a new seafood start–up looking to disrupt the value-added seafood category, a leading Atlantic Canadian flexible packaging manufacturer that services the food industry, a large coffee roaster with aspirations to grow their business and a variety of other SME food producers and processors in Atlantic Canada.  
Previously, as CEO of Lochiel Enterprises Ltd, he guided St. Mary's River Smokehouses for 12 years until its sale to True North Seafood/Cooke in late 2017. St Mary's was Atlantic Canada's largest Atlantic salmon smoking operation focused on the grocery segment. It produced both private label and own–brand products for leading retailers in both Canada and the US. Known for its product innovation and high-quality focus, St. Mary's consistently brought new smoked salmon formats to market under the President's Choice and Sobeys Sensations brands. St. Mary's won the Best New Product Award at the International Boston Seafood Show in 2013.  
Prior to St. Mary's, he worked at Clearwater Seafood for 12 years in various roles, including Director of Marketing and New Product Development and later Managing Director of North American Sales.
Devan Zanatta
Cooke Aquaculture
Devan has five years of seafood marketing experience, primarily focused on retail within North America. Currently employed at Cooke Aquaculture's consumer brand, True North Seafood, as Senior Marketing Manager, she is passionate about branding and retail marketing. Devan has helped bring many products and campaigns to market in Canada and the US, driven by multiple species-specific opportunities, including salmon and shrimp. Working closely with the True North sales team and retailers in North America, Devan is well-versed in what retailers and consumers are looking for in the seafood category, leading to products and campaigns that fit market needs. 
Originally from Vancouver, BC, Devan completed her BBA in Marketing at Vancouver Island University. Upon completing that degree, Devan pursued her MBA at the Odette School of Business, University of Windsor. After completing her education, Devan made the move to Saint John, NB, which she now proudly calls home. 
Outside of her career, Devan sits on the Million Dollar Pledge Board, which directs funding towards local initiatives in the Saint John Greater Area. Specifically, this group has provided significant funding for child education programs in the region.  
Doug Park
Cedar Bay Grilling Company
Doug is the Co-founder and Owner of Cedar Bay Grilling Company Ltd.; a successful value add salmon company that produces and ships salmon products across North America and into the UK.  
Prior to the start-up of Cedar Bay, Doug was President and CEO of Tour Eiffel Inc., a specialty meat company located in Quebec. Doug gained his sales, marketing and management skills as a Group Product Manager at McCain Foods in Florenceville, New Brunswick, and Maple Leaf Foods Canada.
Patrick Kelly
Perennia
Patrick Kelly is the Buy Local Development Officer for Perennia and the Nova Scotia Department of Agriculture. His work on the Buy Local marketing team over the past year has contributed to the development of effective marketing initiatives aimed at creating a recognizable brand for Nova Scotians to feel confident in their decisions when purchasing high quality, locally grown and produced, Nova Scotia food and beverages. In partnership with Taste of Nova Scotia, the "Get Your Hands on Local" program is growing substantially in its reach and recognition throughout the province. 
---
Advances in Shore-Based Seafood Industry Technology: Addressing Challenges through Modernization
PANELIST
Andre Lilebakk
Director IoT Maritech
Mr. Lillebakk is an experienced technology leader, serial entrepreneur and business development professional, responsible for the global Maritech offering of solutions and services related to the Internet of Things (IoT). His innovative mindset, background and extensive expertise in IoT, automation and business process improvement are of high value to Maritech, where Lillebakk has a key role in both strategic and operational processes. He is leading the development and innovation related to Smart Production in the seafood industry, such as solutions for aquaculture cages, production and processing facilities, land-based farming and smolt hatcheries, where sensors, automation and insights from an IoT-platform can result in radical improvements related to capacity optimization, energy consumption, cost reductions and maintenance planning. Another example is the recently launched Maritech Eye, a hyperspectral camera, cabinet and software solution which may revolutionize the entire seafood industry. The solution is the only one in the world enabling automated quality analysis and species recognition of whole white fish in industrial speed. It is the result of an innovation project carried out by Maritech, research institute Nofima, NEO, Lerøy Norway Seafood and Lerøy Havfisk, based on 17 years of research by Nofima. 
Mr. Lillebakk started his career as an entrepreneur and automation professional, followed by leading roles in the engineering company Axess AS. As Co-Owner and Global ICT Director, he played a key role in the company´s rapid global expansion. Today Axess has 280 employees worldwide and is working with the leading players in a wide range of industry sectors — oil and energy, FPSO, offshore drilling, SURF and renewables industry.  
Mr. Lillebakk co-founded and had the role as CTO in the Norwegian tech company Lillebakk AS, which specialized in the field of automation and industrial IoT. Lillebakk AS developed a range of industrial IoT solutions and the IoT platform LINSiGHT, which is applicable for a wide range of industries and is now integrated into Maritech´s product portfolio and Smart Production concept.   
In 2017, Maritech became the majority shareholder in Lillebakk AS, and the two companies formed a close strategic partnership cooperating in several projects related to IoT, automation and analytics. When Maritech acquired and integrated 100 % of Lillebakk in the first half of 2020, Andre Lillebakk took on the role of Director IoT in Maritech.
Bain Blois
Blois Automation
Bain has over 20 years of experience working in all aspects of the fish processing industry. He started as a cargo agent with Air Canada and KLM Airlines, then moved into sales for Nippon Express – Kuehne and Nagel freight forwarding and eventually Marel Canada. In 2006 he took the leap and started BLOIS Fish Processing Automation Ltd.  
Over the last two decades, Bain has experienced the shift into more automation in the processing industry and has been involved in adapting equipment for specific processes. For example, the ground fish industry is starting to advance to high–end machinery, from portioning and skinning, gutting flow lines to production management calculations. 
One example was when Bain spearheaded the creation of a high-speed grader for lobster. This equipment weighs live lobster and grades the product gently at a speed of one lobster per second. Ensuring efficient processing for a higher quality product. Bain also innovates processing lines for lobster tails that clean and weigh each product and then package in 10lb cartons. This allows one line worker to do the work of many.  
Bains' entrepreneurial spirit has led BLOIS Automation to specialize in adapting equipment from one species of fish to another and custom designing line processing flows for plants. Bain and his partner Marie strive to build strong long-term relationships with their customers through many value-added services specific to industry needs. 
As a company, they are committed to the success and fulfillment of all customers' requirements. Bain and the company will go through a client's plant to really see their specific needs and work within the client's budget to tailor a processing flow to maximize the plant's production and efficiency. From design to financing and installation, Bain and his company are with the client every step of the way. He truly believes the future of processing is in the power of innovation and automation. 
Within this context, they have the following vision: Blois Fish Processing Automation empowers its customers to grow and flourish through the transformative power of innovation in automation.
Tim Fogarty
Smart Pods
With a background in computer programming, Tim Fogarty started his career early in automation with an innovative company Micro-optics Design. This company was a pioneer in developing high–end automation technologies for the optical industry with customers like Oakley and Walmart. Early exposure to this development allowed a career to spin into a few automation companies with projects varying from a multitude of manufacturing industries and technologies. The exposure to technologies such as dispensing, winding, dosing, weighing, packing, conveying, picking and vision inspection allows for full solutions for any industry. This experience leverages an awareness of the risk mitigation and go-no-go project management strategy to limit the costs exposure to failure when rapid prototyping. A team focus on problem–solving and a risk mitigated approach has allowed successful projects to be expedited to customers.  
AREA 52 Ltd., founded by Tim, was created to expand on these custom automation technologies and port them into customizable and reusable products. With the continued development of high technologies and solutions, Area52 can rapidly prototype and provide quick turnaround solutions for customers. In conjunction with managing various technical manufacturing challenges into solutions, the associated navigation of funding support through Government and other entities can be aligned.   
Under Area52, current patented products developed entail: Material handling such as food industry conveying and pick-place; under the Crustaceans species: Cutting and Scoring, Splitting and Washing, Automatic Netting and High-Pressure Washing Systems. Monitoring the plant floor with IIOT/Digitization for metrics and returning business analytics in a format for quick responses to productivity and maintenance is also a product offering quickly expanding to industry.    
Tim continues to drive and push solutions to industry with a constant evolution of learning and technologies to accomplish the much-needed automation required to remain competitive in the global marketplace. Complex problems require relentless persistence in solving a high-volume production to gain efficiencies and/or labour costs reduction. We welcome the manufacturing challenges ahead with innovative technologies.
Moira Frier
Sedna Technologies
Moira Frier is a strong consulting professional with a background in Industrial Engineering Technology. She is a project manager at Sedna Technologies and is passionate about working in the seafood and aquaculture industry. She works directly with clients to analyze diverse business operations and provide technology-based solutions.
Sedna specializes in a network of IoT sensors and ERP business applications with a goal to enhance and improve the seafood supply chain. Working in Atlantic Canada, Eastern US, Australia, New Zealand and Norway, Sedna has a large network of clients ranging from harvesters to buyers, processors and exporters.
Philip Nickerson
Aqua Production Systems
Philip Nickerson, P.Eng., is an aquaculture engineer and the founder and president of Aqua Production Systems (APS). Some days he is known as Aquaman, other days as 'the efficiency guy.'  He has brought a hands-on education in marine fish farming to the lobster holding systems he designs. The designs and technology APS brings to the lobster industry have debunked industry myths and are setting a new bar for survival and success in shipping live lobster worldwide. His fact–based, engineering approach makes sure that every lobster in the tank has the water quality needed to survive to market. His customers regularly brag that they can write zero credits when shipping live lobster overseas. His systems are also known for reducing energy bills by 40-60%. Phillip's unique combination of expertise provides the aquaculture industry with certainty in a typically uncertain business.
Peter Norsworthy, Pisces Consulting Limited (bio to follow)
---
Planning for Climate Change
MODERATOR
Gregor Reid
CMAR
Gregor has over two decades of experience in aquaculture sustainability and environmental research, working with multiple species in freshwater and marine systems. Initially, he investigated environmental monitoring methods for net pen trout culture in the Great Lakes for his Ph.D. research at the University of Guelph. This was followed by a Post-Doctoral Fellowship in integrated aquaculture with the University of New Brunswick and Fisheries and Oceans Canada (DFO). He was the lead researcher for projects with the NSERC Strategic Network – the Canadian Integrated Multi-Trophic Aquaculture Network. He has pursued field and laboratory research with DFO on ecological interactions of aquaculture and climate change implications for fisheries and aquaculture. Gregor has also served as acting Manager of Aquaculture Operations for the province of Nova Scotia. 
PANELIST
Blair Greenan 
Fisheries and Oceans Canada (DFO), Bedford Institute of Oceanography 
Dr. Blair Greenan is a research scientist at Fisheries and Oceans Canada (DFO) at the Bedford Institute of Oceanography in Nova Scotia, Canada. In 2012, Blair co-managed a large research group to assess the vulnerabilities, opportunities and impacts of climate change throughout the Atlantic Basin. His research has recently focused on developing climate change adaptation tools to provide science advice to DFO on issues related to coastal infrastructure and fisheries management. 
Blair manages a diverse group of researchers that focus on ocean stressors ranging from marine oil spills to climate change effects such as ocean acidification. He is the Scientific Director for the Argo Canada program, which contributes to the International Argo program in advancing global real-time observations of the ocean with autonomous instruments. Blair received his Ph.D. from the Department of Physics at the University of Toronto. 
Jennie Korus
Innovasea

Jennie Korus is an aquaculture scientist at Innovasea and part of the Aquaculture Intelligence team in Halifax, Nova Scotia, where she has worked for the past three years. After completing a combined honours degree in Marine Biology and Statistics from Dalhousie University, Jennie participated in the Visiting Students Research Program at the King Abdullah University of Science and Technology (KAUST). There she worked on a telemetry project studying the movement ecology of Whale Sharks in the Red Sea. Discovering her interest in ocean technology, she then completed an Advanced Diploma in Ocean Technology at NSCC.   
In 2020, Jennie started working towards her master's in Oceanography at Dalhousie with a focus on fish stress and environmental monitoring on aquaculture farms under the supervision of Dr. Jonathan Grant. As an aquaculture scientist, Jennie is interested in the role that data and technology play in our understanding of fish production and welfare. She is a firm believer in the development of sustainable aquaculture practices to meet the worlds' growing demand for protein sources. In her spare time, you can find Jennie on the frisbee field or playing fetch with her miniature-dachshund Howie. 
Kathy Mills
Gulf of Maine Research Institute
Dr. Katherine Mills is a research scientist at the Gulf of Maine Research Institute in Portland, Maine. She earned her Ph.D. in Natural Resources at Cornell University. As a quantitative fisheries ecologist, Kathy studies marine ecosystem changes and fish-ecosystem-fishery relationships, focusing on the Gulf of Maine and Northeast US Shelf regions. Specifically, her research investigates (1) how physical and ecosystem conditions are changing; (2) how these changes affect fish populations, biological communities and marine fisheries; and (3) how fisheries and fishing communities can effectively respond.  
Much of her work is interdisciplinary, seeking to understand and inform management of fisheries as coupled social-ecological systems. This research integrates climate, ecological, social and economic information to link changes in the ecosystem to societal outcomes. Climate adaptation within marine fisheries has become a major recent focus, with emphases on assessing vulnerabilities, evaluating adaptation strategies and providing new forms of information to support forward-looking planning by fishery participants, fishing communities and fishery managers. She is currently leading a global working group on Climate Resilient Fisheries to develop information, approaches and tools for assessing and enhancing resilience to climate impacts in marine fisheries. 
---
Marine Debris: Options to Address an Evolving Issue
PANELIST
Alexa Goodman (she/they)
Co-chair, FGCAC 
Alexa Goodman is an established regional Abandoned, Lost and Discarded Fishing Gear (ALDFG) expert in Atlantic Canada with publications on the subject in Marine Pollution Bulletin (Goodman et al., 2020) and in Ocean and Coastal Management (Goodman et al., 2019), with numerous media engagements. They completed a Master of Marine Management at Dalhousie University (2018), where their research focused on managing abandoned, lost and discarded lobster fishing gear in the Bay of Fundy. Alexa Co-Chair's the Fishing Gear Coalition of Atlantic Canada and has completed a Comprehensive Report for the Coalition overviewing the State of ALDFG in the Canadian Maritimes, and is Coastal Action's Ghost Gear Project Coordinator.  
Alexa's background is in marine biology and environmental sustainability (BSc.). They have worked with Fundy North Fishermen's Association on their Ghost Gear Retrieval Project (2018) and on George's Bank with Atlantic Catch Data as a fisheries observer (2017). Alexa has also worked as a research assistant with the Marine Affairs Program and School for Resource and Environmental Studies at Dalhousie University as well as with the Nova Scotia Community College on aquaculture and marine debris related projects, is a Sustainable Oceans Alliance Youth Leader and Mentor and is the founder and CEO of Stop Trashing It Network. 
Marcus Goodick
EnviroCulture Consulting Ltd.
Marcus is a respected environmental professional with more than 20 years of experience helping businesses improve their management of end-of-life materials and close the loop on "waste."  
In 2015 he founded his own company, EnviroCulture Consulting Ltd., and by applying his leadership and problem-solving skills, he continues to deliver successful projects to a diverse clientele, including small and large businesses, institutions and non-government organizations.  
Since July of 2020, Marcus has been leading the Fishing Gear Coalition of Atlantic Canada's (FGCAC) project to find better ways to manage end-of-life fishing gear in Eastern Canada. This is a two-year project funded primarily through the Department of Fisheries and Oceans. In 2019 he led an innovative proof of concept project for Goodwood Plastic Products, as part of an Infrastructure Development Canada Challenge, to incorporate end-of-life fishing and aquaculture plastics such as rope, fish tubs and buoys into plastic lumber.
Prior to his consulting role, Marcus was the Senior Manager, Environment and Sustainability at Bell Aliant for eight years, where he worked collaboratively to integrate more sustainable business practices into the organization. He also worked for five years with Halifax Regional Municipality's Solid Waste-Resources Department helping businesses implement recycling and organics programs. Marcus holds a Master's degree in Resource and Environmental Studies (2002) from Dalhousie University and was named a member of Canada's 2013 Clean 50, honouring outstanding contributors to sustainable development and clean capitalism in Canada. Marcus recently served two terms on the Board of Divert Nova Scotia, who manages the tire and beverage container stewardship programs in the province and served seven years on the Board at Clean Foundation. 
Steen Gunderson
Bouctouch Bay Industries
Hailing from the UK, Steen's background is in product design and development and optimization of manufacturing processes. 
Throughout his 33-year career, he has applied his expertise across three continents working in various sectors (including aerospace, medical, automotive and aquaculture). He has served as an active member of the China/Britain Business Council during his time in Asia.   
On the entrepreneurial front, he's also co-founded a mechanical engineering design service, an injection moulding manufacturing company, an outdoor products business that he successfully pitched on CBC's Dragons Den and most recently has once again moved from employee to business owner as he and two colleagues have purchased BBI Group from its founder. 
Steen is passionate about the development of the continuously evolving aquaculture industry and feels that a key element to its continued success is the responsibility carried by equipment manufacturers. He has been instrumental in a number of recent developments with the OysterGro® system, including new float designs and key structural and process improvements that greatly improve the system's performance overall. He feels that BBI Group has a responsibility as a manufacturer to deliver highly engineered systems focused on operational efficiency and built with high–quality materials, so they deliver the best value in the market for OysterGro® farmers.
---
Improving Quality and Best Practices in the Live Lobster Industry
Speaker bios coming soon!
---
Minister's Awards of Excellence for Seafood and Sportfishing presented in partnership with the Aquaculture Association of Nova Scotia's Industry Awards
Speaker bios coming soon!
---
SPONSORSHIP OPPORTUNITIES
We are inviting industry, service providers and trusted partners to be supporters of this unique series while benefitting from having your information, product or service presented and promoted in a professional way to the fisheries and seafood industry.
We are offering a limited number of exciting opportunities, secured on a first-come, first-serve basis.
---
01. SERIES SPONSORSHIP – $10,000 (three available)
PLEASE NOTE: This opportunity includes sponsorship of the companion digital agriculture series for top billing at a total of 11 sessions.
BENEFITS
Video played at the introduction of each of the 11 sessions (2 minutes)
Logo at the top of the digital series landing page on a dedicated series website
"Presented by…" PowerPoint slide with logo, played before the beginning of each session
Spoken acknowledgement by host of each webinar session and/or facilitator/host duties (must be available for trial run before the event)
Dedicated social media post sharing sponsors' information of choice along with event information
Thank you post on social media with logo and caption mention as sponsor in webinar video recording posted to YouTube
Logo/and or organization acknowledgement on documentation (ex: social media posts, flyers, print/digital advertisements)
---
02. INDIVIDUAL SESSION SPONSORS – $1,500
BENEFITS
Sponsor given opportunity for one minute video to be played before the session
Thank you post on social media with logo
Logo displayed next to the sponsoring webinar on the dedicated digital series website
"Brought to you by…" PowerPoint slide with logo, played before the beginning of each session
Spoken acknowledgement by host of each webinar session
---
03. EVENT CHAMPIONS/MEDIA SPONSORS 

– $250 (unlimited)
BENEFITS
Thank you post on social media with logo
Logo displayed on the dedicated series website
Logo on PowerPoint introduction slides
---
04. ADVERTISEMENTS 

– $350 (unlimited)
BENEFITS
*No elected officeholders or candidates are eligible for this option.
Opportunity to provide an advertisement that will be listed on dedicated series website
Online Advertisement specs: full colour, 1000px x 1000px
---